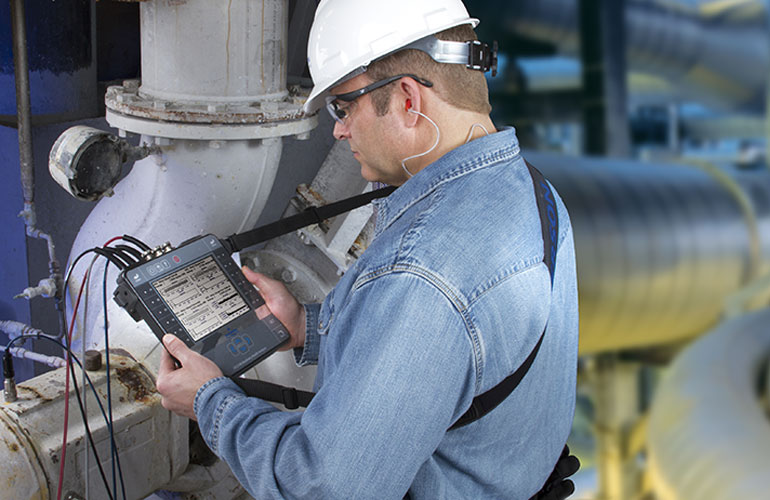 There's no one-size fits all solution to maintaining and optimizing your plant's valuable equipment and assets as each comes with its own specific maintenance requirements. When it comes to rotating equipment, a key indicator is the level of vibration. When excessive vibration results in equipment failure, it leads to expensive repairs and greatly increases safety risks to personnel.
Early detection and accurate diagnostics are necessary for identifying the root cause of machinery problems. This is exactly what NECI, an Emerson Impact Partner, brings to the table – expertise in a wide variety of vibration analysis and monitoring solutions, which can be customized to accommodate many types of facilities with unique requirements. 
For example, in the case of one of the largest oil companies in the Middle East which relied on five injection booster pumps at its platform. These pumps were crucial for pumping and supplying inventory to water injection turbopumps to maintain reservoir pressure and control for oil production. At any given time, four out of the five pumps had to be operating in order to ensure consistent production.
The site's frontline maintenance team reported high flywheel bottom bearing temperature at its danger value of 82 degrees Celsius coupled with overall high vibration of 15mm/sec on the pump. At the time, another of the plant's pumps was already off site for a planned overhaul by the internal onshore rotating machinery team. This left the platform running at its minimum of three pumps (with one of them overdue for an overhaul as well), creating high risk for a breakdown that would cause potential production loss. 
Given the remote location of the oil field platform, its resources and personnel were limited to their internal integrated condition monitoring program. The company turned to their trusted Emerson partner for vibration monitoring, data collection, and analysis, which provided them with technicians who visited on a monthly basis to perform additional integrated condition monitoring services.
This helped the company's team gather a more in-depth and immediate diagnosis of the situation, allowing them to quickly pinpoint the suspected root cause of the problem. Together, the teams were able to perform necessary dynamic balancing on-site and allowed the company to return to its normal operations as quickly as possible and avoid any risk of running fewer than three pumps. By bringing the engineer to the site for the pumps' in situ balancing rather than shipping them to maintenance facilities onshore multiple times, the company was also able to avoid the risk of production losses. 
For any vibration-related service your facility needs, NECI – as your local Emerson Impact Partner – has the capabilities and resources to provide expert
Vibration Analysis
and associated maintenance recommendations. Sign your facility up for a more scientific approach to vibration analysis today and nip potential issues in the bud.
Reach out
to a NECI expert anytime at
1-844-NECI-NOW
.