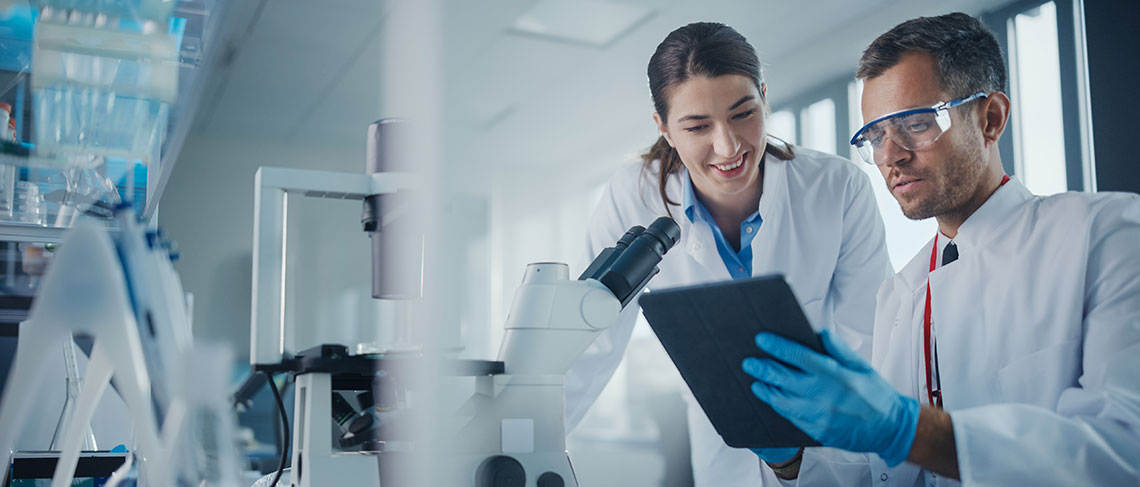 The pharmaceutical industry is ripe with potential for technological advancement. In the past, digitalization simply meant moving away from paper-based systems to digital records. Now, digital maturity in
pharmaceutical manufacturing
is more prevalent, with the industry reaping the benefits at the most opportune time.
The advantages of next-level digitalization was made more evident during the height of the COVID-19 pandemic, given the sudden need to develop, manufacture, and distribute treatments and vaccines alongside the challenges of travel restrictions, social distancing, and supply chain interruptions. 
While
digital technologies
that could meet these challenges were already available and adopted by some manufacturers, the new demand spurred greater adoption. It gave more companies the incentive to initiate or accelerate progress on their digital transformation journeys.
Harnessing the power of data
Digital tools depend first on good data collection. Having equipment for data collection and analytics is becoming more and more important, with the harvested data being used for machine learning, artificial intelligence, and digital twins.
Linking the physical with the digital
Digital twins, which represent the physical world and the digital world, are tools that are being used in a wide range of scenarios, from engineering optimization of individual pieces of equipment to analysis of full manufacturing systems. 
NECI, an Emerson partner, has developed and deployed new
digital tools for life sciences
that enable access to data sources and aggregation into analytical tools to link the "physical plant" to the "digital plant," helping push equipment and technology providers to be able to interface and communicate with digital tools in a meaningful way.
Taking advantage of digitalization for real-world use
A key application of advancements in pharmaceutical technology was evident in instances of process development and technical transfer, making time to market faster. This aided in the successful development of vaccines to fight COVID-19, helping protect countless people around the world.
Looking ahead
Industry experts are optimistic that the increasing acceptance that
digital transformation
is necessary and worth the investment can help drive further advancement to move the industry significantly forward.
Looking for solutions for your life sciences operation? Look no further than NECI, your Emerson partner for life. No matter what the project – lab automation, process analytical technology, process instrumentation, and more – NECI is your ONE call for comprehensive plant services.
Click here
to learn more, or
contact us
to speak to a NECI Expert about your requirements.