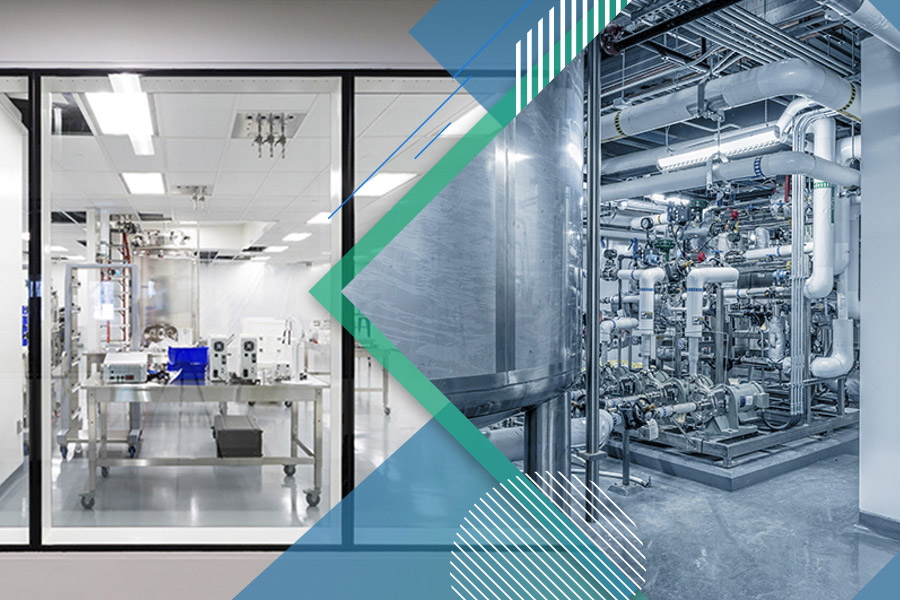 The Need for Speed: Drug Manufacturers Turn to NECI to Get New Drugs to Market Faster
NECI is helping a leading drug manufacturer digitize its plant — reducing the need to manually collect data, minimizing human error, speeding up the go-to-market process and scaling up personalized medicines.
Personalized Medicine Holds Much Promise, But There Are Operational Challenges
A leading drug development company is creating a new category of therapeutics, including personalized medicines, based on messenger RNA (mRNA). mRNA plays a fundamental role in human biology, transferring the instructions stored in DNA to make the proteins required in every living cell. Their approach is to use mRNA to instruct a patient's cells to produce proteins that could prevent, treat or cure disease. This approach has led to many discoveries, some of which are currently being tested in human trials.
The personalized approach to medicine delivery poses some unique challenges, since each dose must be manufactured to fit a specific patient. Scaling up this process requires vast amounts of data collection and analysis. Each production batch needs to be tracked end to end throughout the process to ensure the correct medicine is delivered to the right person.  
A defining quality of this biotechnology company is an overt emphasis on digital across the entire drug development lifecycle - from early stage next-generation sequencing technologies to data driven process development labs through native digital clinical manufacturing. They identified very early on the need to access their data faster in order to speed the delivery of mRNA medicine to clinical trials.
Better Data Leads to Better Science, More Discoveries and Increased Speed to Market
The NECI team was asked to help with the architecture of the clinical manufacturing plant to maximize the efficiency of data collection throughout the process and to apply meaningful context to enable analytics.
NECI delivered its Digital Manufacturing Stack which included Emerson Syncade (manufacturing execution system), Emerson DeltaV (plant floor process control) and OSIsoft PI (data historization, context and visualization). NECI also performed integration to other critical elements of the client digital ecosystem - ERP, LIMS and CMMS systems - enabling holistic analytics to drive consistent quality and improved productivity metrics.  
Utilizing Emerson Syncade Quality Review Manager (QRM), NECI enabled real time deviation handling and new paradigms for quality release. QRM has demonstrated reduction in batch review times by 90% - resulting in more types of therapies being produced sooner due to the flexibility designed into the manufacturing and data systems. Clinical trials are supplied more quickly and patients receive new novel therapies on a faster timeline.  
Big data and analytics have become synonymous with personalized drug development and distribution. NECI's abilities in scaling small-batch production and streamlined data collection and analysis are at the forefront of this wave of personalized medicine discoveries.  
The Future is Bright
NECI is actively installing, upgrading and building many of these systems for a broad range of clinical and commercial drug manufacturers. Every day we are seeing tasks which used to take days or weeks being reduced to just minutes or hours. The impact of any one of these upgrades is measurable and significant for the speed and cost to get a new drug to market. When hours per day of data collection are reduced to minutes, we see an improvement in the productivity of the scientists as well as the number of discoveries they can make.  
Playing an important role in the emerging personalized medicine revolution in, arguably, one of the most important life science communities in the world is a tremendous privilege for NECI's and its 250 employee owners. Our mission is to enable our partners to advance the world and personalized medicine is doing just that.  
About NECI
The demand for new and more targeted pharmaceuticals has never been higher. NECI can provide the multi-faceted digital platforms and human resources essential for developing and manufacturing new medications, with efforts ranging from process development efficiency to clinical and commercial manufacturing scale. NECI's core goals in life sciences are highlighted in this case: to work with customers to address their specific challenges and create solutions for managing data, improving product quality, increasing reliability and reducing overall associated costs (
https://www.neci.com/

).