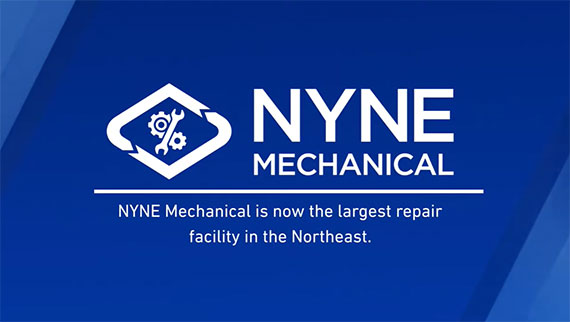 When it comes to the management and maintenance of plant operations, nothing beats working with a top-notch repair service provider and its team of seasoned and well-trained experts. 
This is where
NYNE Mechanical
can help support your plant operations. Formed as a division of NECI and part of a broader network of over 160 service centers throughout North America, NYNE Mechanical is the largest repair facility in the Northeast, providing One Call, Comprehensive Plant Management Services, One Invoice for clients in New York and New England.
Headquartered in Auburn, MA, this Emerson Premier Service Provider is a full-service Isolation, Control, and Safety-Relief Valve repair facility. Featuring all-new equipment and facilities along with the most knowledgeable team of engineers and technicians, NYNE Mechanical is able to service all brands of Isolation, Control, and Safety-Relief Valves.
NYNE's foundation is also built upon its team of OEM-certified engineers and technicians who have years of experience and are well known throughout the industry as leaders in their field, while also being backed by the highest quality Emerson brands. This level of expertise in plant operations helps deliver more comprehensive, longer-term solutions that save you time, money, and internal resources.
NYNE's technicians and engineers are also trained to find deeper core issues and make recommendations that can help avoid unplanned outages, as such downtimes can be a symptom of deeper issues. In the event of an unplanned outage, NYNE's local rapid response team is also available 24/7 all year to get your plant back up and running as soon as possible.
NYNE Mechanical is a division of NECI, an Emerson Impact Partner. It is your ONE Simple and Consistent Solution for plant management services that can help drive plant reliability, efficiency, and operational excellence.
Work with NYNE Mechanical:
https://nynemechanical.com/