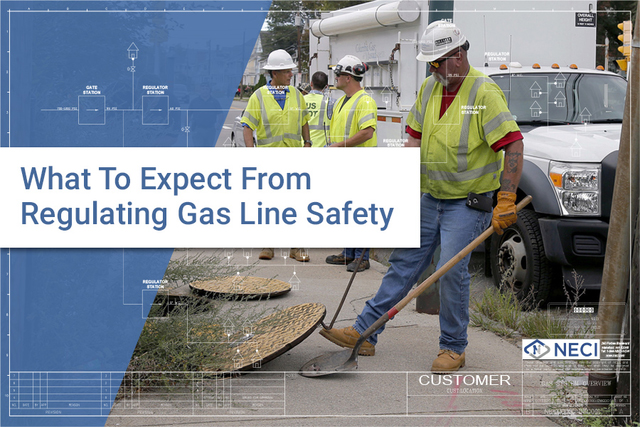 The 2018 catastrophic Gas accident in Merrimack Valley, Massachusetts, in which 131 homes and buildings were destroyed, 22 people were injured, and one person was killed, rightfully grabbed the attention of legislators and utility regulators alike and refocused efforts on regulating gas line safety. Utility companies should expect that new regulations will likely require additional overprotection measures, either at the service or upstream at the station for old low pressure systems.
The Merrimack Valley Accident
While there have been a number of overpressurization accidents over the past 50 years, the severity of this Gas accident has spurred new studies of pipeline safety as well as development of new rules and regulations. The accident occurred as part of a Massachusetts program to remove and replace old leak-prone (usually cast-iron) gas pipelines, was in the process of replacing a main line with plastic pipe. When the utility completed the tie-in to the new pipes, they purged the old main without relocating the regulator sensing lines. The adjacent regulator station then registered zero pressure in the old main pipe and subsequently put 60+ psi into a system that was only rated for ½ psi.
This dramatic pressure increase was especially problematic for the type of existing system: low-pressure systems don't utilize service regulators at homes or other buildings to reduce pressure to a specific pressure. Instead, the system is designed to provide utilization pressure – the pressure that is required by each individual appliance, such as a dryer or stove, to operate; each appliance typically has a regulator to control the pressure, up to 2 psi max. However, in the Merrimack Valley Gas incident, the appliances received 60+ psi, causing explosions and subsequent structural fires.
Compounding the problem was the lack of station monitoring. It took about 35 minutes to find the station with the problem to shut it down and another 12 hours to shut down the other stations that were feeding the distribution grid.
Experts expect the regulatory response will add requirements with flexibility
In its review of the accident, the National Transportation Safety Board (NTSB) found that the incident demonstrated that low-pressure natural gas distribution systems that only use sensing lines and regulators as a means to detect and prevent overpressurization may not be as effective in preventing accidents. The laxity in overpressurization protection in the United States is in part due to older regulations; while most countries require two levels of overpressure protection, the U.S. Federal Code Department of Transportation 192 only requires one level of overpressure protection on regulating pressure stations. Two levels of overpressure protection would help mitigate risk that if one should fail, the other would still function to protect the system from overpressure.
The development and introduction of legislation to increase protection of gas utility low pressure distribution systems is currently underway. The NTSB is making recommendations to the Department of Transportation's Pipeline and Hazardous Materials Safety Administration (PHMSA) to add additional safeguards for low pressure systems. In addition, legislation is being drafted to be added to the Pipeline Reauthorization Act of 2019, a safety act which is reauthorized periodically by Congress with amendments. In addition, organizations, including University of Massachusetts and the Gas Technology Institute (GTI), are involved in studying the incident and developing new innovations and technologies to prevent this type of accident, and their findings will certainly help inform legislators.
While the specific legislation and regulations have yet to be ironed out, experts in the industry expect that at the very least new rules will require a two layer overprotection scheme. However, there is a belief that the regulations will be broad enough to allow utilities to choose and design their own solutions based on what would work best for their system. There is no one universal solution to provide two layer overprotection, the two more prevalent options for a two-layer overprotection scheme are:
Relief valves – In the case of an overpressurization incident, the use of relief valves allows a gas system to release excess pressure to the atmosphere. In the Merrimack Valley Gas accident, the regulators in the abandoned piece of pipe registered the pressure and then tried to increase the pressure. A relief valve could have been used in this incident to release the pressure and consequently avoid the accident. An advantage of relief valves is that service remains on for the other customers along the distribution system; in fact, unaffected homeowners and commercial businesses remain unaware that there is an overpressure event occuring.
A downside of relief valves is their contribution to greenhouse gas emissions. In addition, emitting the gas into a heavily populated area, like Boston or Manhattan, can create a dangerous environment for residents.
Slam-shut valve - Another protection option would be the use of a slam-shut valve either on low pressure or high-pressure distribution systems. An underpressure slam shut would shut down a station in the case of an anomaly as was encountered in the Merrimack Valley Gas incident, when the pipe went down to zero pressure. In this event, the slam shut would shut down the station, and operators would have immediately known which station was causing the problem assuming it was monitored.
A disadvantage of the slam shut valves is that their use involves a shutdown of the entire distribution system, leaving a lot of customers without service. In addition, the utility would have to do multiple re-lights after a slam shut, which can be very expensive. For these reasons, this solution is unfeasible for many utilities. With the current COVID-19 pandemic, entry of homes and businesses is currently being avoided.
However, in the rest of the world the slam-shuts are used as the last line of defense to prevent a catastrophic condition. Slam-shuts can be configured not only with a high pressure shutoff but also with a low pressure shutoff. If this system had a low pressure option installed, the slam-shut would have tripped and prevented the overpressure in this case.
Monitoring offers quick response times for emergencies
Gas line experts recommend remote monitoring and control of district stations to alert them quickly to any problems or accidents. The lack of monitoring/control capability in the U.S. is prevalent; most utilities in North America have no idea where an overpressure event is happening in their system and sometimes are even unaware of an incident until they receive a call or review chart information. Any monitoring/control system should include the ability to shut down a station remotely without having to send technicians to the site to do manually.
Cost may be offset through rate increases or recovery
The cost to meet the new safety regulation will depend on factors like location (for example, the Midwest vs. New York City) and the amount of desired control capability. Costs can vary from $8,000-$9,000 to up to $100,000+ a station. Utilities can look for assistance with these costs by submitting the upgrade into a rate case for state evaluation and approval. Experts believe that due to safety concerns, a lot of the rate cases will be approved by the state to expedite implementation.
Regulations expected by the end of the year
Experts expect this legislation will be coming out at the end of the year. While some utilities are waiting for the regulations to roll-out, others are being more proactive in implementing safety solutions. For those utilities wanting to take steps immediately, installing a monitoring and control system along with an overpressure protection system would not only increase safety along gas lines but would also get them ahead in meeting upcoming rules and regulations.