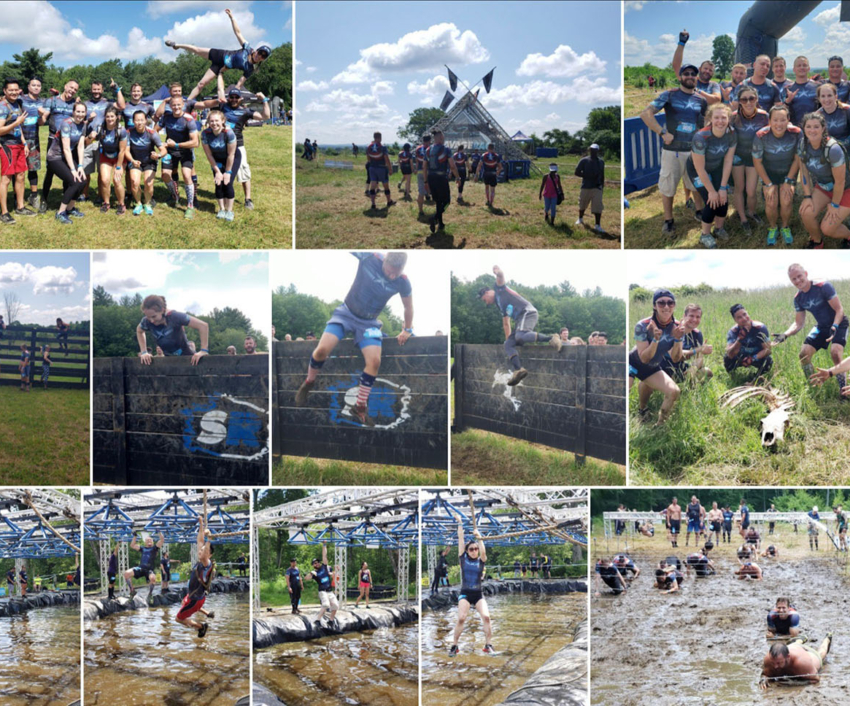 At NECI, we are proud to be employee owned. NECI builds its business and our culture around a truly empowered team. Our employees see the direct impact of their work and the value they're creating reflected in overall company success. As an employee-owned entity, every individual reaps the benefits of and is implicated in our shared business gains. NECI is proud to be an ESOP to support our growth and our employees.
So, what is an ESOP?
An ESOP – Employee Stock Ownership Plan – is a structure in which employees own a proportion of the business. At NECI, our employees are actually majority owners, which means they have a direct impact and can clearly see results from our collaborative efforts.
Each year, NECI contributes to the ESOP, distributing a proportional amount to each and every employee account. This distribution, which works similarly to a dividend, empowers our employees to feel connected to and responsible for our organization. Those that stay with NECI for a long time, for example, receive ever-increasing distributions; ownership grows with you. And employees are never asked to contribute – the ESOP is a perk we are proud to offer.
With an ESOP structure, team members at all levels have vested interests in the company. This system drives a company culture and work environment that is collaborative, committed, and entrepreneurial in spirit. As part of an ESOP, you're not just another employee and it's not just another job. You are a fully implicated stakeholder, helping to shape the business' future, motivated and encouraged to explore new business opportunities and visibly see the benefits they bring.

 
"I look at it as a reward for helping to build value."

– President Tom Ramundo

How does the ESOP affect our work?
Just as leaders of a publicly traded company answer to shareholders, leaders at NECI look to our employees for impactful business contributions. We aim to demonstrate time and again that our leadership works for our employees as much or more than our employees work for NECI.
The center of our operational culture
At NECI, we have an acronym to describe our core company values: GREAT.
            Generous Team Spirit
            Radical Passion for Excellence
            Entrepreneurial Employee Owners
            Always Intellectually Curious
            Totally Customer Focused

 
These values guide our decision making, and shape our mindset. They determine how we act, what we do, and how our employees feel when they come to work each day.
The E – Entrepreneurial Employee Owners – falls squarely in the center of our company values, as well it should. Employee-owned structures and entrepreneurial spirit are the heart and soul of who we are here at NECI.
Transparency and initiative
As co-owners of the business, employees have a right to know our performance with full transparency. As such, NECI President Tom Ramundo holds regular stakeholder meetings, just as he would for outside investors, sharing key business data and performance information with all employee owners. Everyone – from newly hired employees to long-standing team members and upper management alike – stays abreast of what the company is doing and planning.

 
"As employee owners, they have a bigger impact on the value of this asset than with any other investment."

– President Tom Ramundo
As owners of the business, employees have a tangible stake in our collective success, and are encouraged to suggest new ideas and strategies that can add business value. Moreover, as direct beneficiaries and stakeholders, employees clearly witness the impact they have in fueling growth. This relationship drives a real and lasting positive impact on our internal culture, and on the business as a whole.
Everyday tasks contribute to new ideas and innovations, all to help collectively improve our company. Through yearly distributions, each individual reaps the benefits of their hard work! Employees are valued for their contributions and ideas, all of which drives our entrepreneurial core.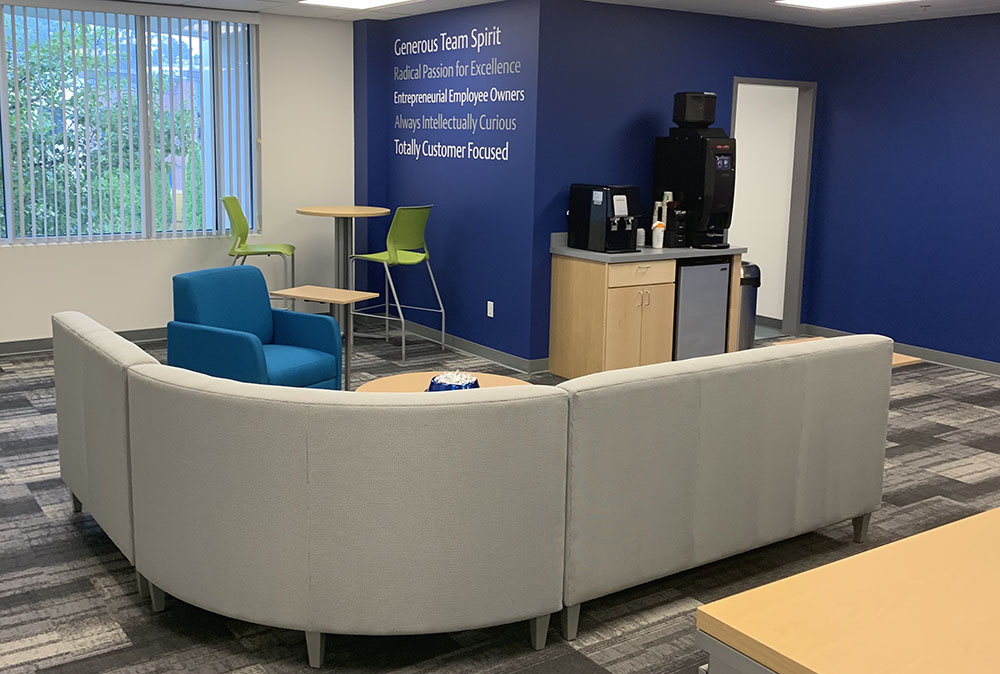 Why join an ESOP like NECI
NECI's ESOP has shaped our company culture and guided us toward constructive teamwork. By having employees as owners of NECI, we align everyone's interests and motivate each of us to be innovative, creative, and committed to excellence. Unlike companies where employees are just employees, at NECI we all stand to gain in multiple meaningful ways from collective success.
Job satisfaction. Employee owners reap the rewards of the company's successes. ESOP members gain tangible financial benefits through yearly distributions. What's more, employees feel a greater sense of importance and value in an ESOP. Unlike many companies, our employees see and feel their individual impact on value, thus leading everyone to feel more satisfied and invested in the organization.
Productivity. Our ESOP also drives higher productivity. With every contributor encouraged to seek new opportunities for growth and consider new possibilities, NECI is able to generate exciting new strategies and growth. With a high level of dedication to making the business grow and succeed, every team member performs at their best. Research into the impact of ESOPs has even shown that by aligning everyone's interests, employee ownership can reduce the likelihood of conflicts that hinder productivity.
Transparency. Clear communication and full awareness of business performance allows all stakeholders to have even-footing and understand strategy. Transparency is the best way to ensure that everyone is optimizing their contributions to the company's performance. Even when it comes to the ESOP itself, everyone is encouraged to ask about investments and the impact other business decisions will have on the organization.
NECI's ESOP at the heart of the business
At its core, NECI succeeds thanks to the hard work and dedication of our entire team. Our ESOP structure helps inform our decisions and our attitudes both towards each other and towards the business as a whole. The cultural impact of our employee-owned approach offers a distinct advantage, well beyond the financial benefits employees gains from an ESOP. Being an employee-owned company ultimately enables our business to grow and perform better than traditional business structures. We owe it all to high degrees of trust amongst colleagues, dedication and passion for improving company performance from team members, and the excitement of entrepreneurial opportunity for all involved.